Our Story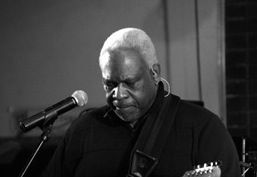 Hugh Clarke - Born and raised in Barbados, Hugh didn't really have much of a choice when it came to loving music. Calypso and Reggae have a huge influence on Working Class, and might just be in large part due to the fact that Hugh was one of the founding members of the band way back in 1978, his personal sound a constant thread running through the history of Working Class. During his late teens, Clarke moved to Manhattan, NY and continued to develop as a musician and entertainer. With R&B band The Odd Four Inc, Clarke embarked on a series of tours during the seventies, which eventually landed him in Newfoundland and finally Nova Scotia. A critical element of Working Class Band, Clarke can also be found occasionaly playing at local diners such as Dream Catchers in Antigonish.
 

Hilton Reddick - From New Glasgow, NS, Hilton has been playing in bands for as long as he can remember. An avid guitarist, he is skilled in a number of styles from R&B to Rock. Hilton smooths out the rhythm section with the sweet sounds rolling out of his Fender in the form of a driving solo, or a funkdafied guitar riff.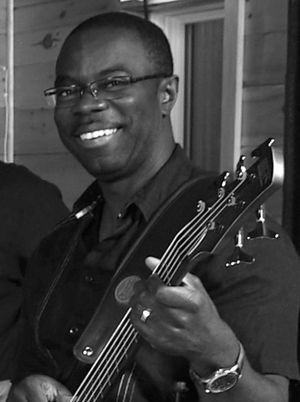 Jamie Sparks - A product of the famously musical Sparks family of Cherry Brook, NS, Jamie's career began early as he travelled across the province to various Baptist churches, singing gospel music with his family. Soon playing a variety of genres with different bands around Halifax, Sparks was hungry for a better understanding of the entire industry, so he started his own production company, Smash Track Productions, which had him touring across Canada and the United States.

Winner of 8 East Coast Music Awards and a Juno nomination, Sparks has fallen even deeper down the industry rabbit hole. Now president of the record label Kicksta Music Group, through which he releases his own work, as well as Kicksta Muzik Publishing, which licenses music from its roster of artists. In fact, you may be interested in knowing that Kicksta Muzik Publishing has licensed music for the latest Spike Lee movie released by Black Noise Media and distributed by Lionsgate Films. When he's not influencing what you listen to on the radio from the back room, you can catch Sparks doing what he most enjoys on bass and vocals with Working Class.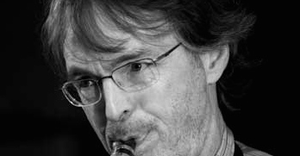 Greg Carter - For much of his career, Greg's primary research interest has been large ensemble jazz.  He is the founder, conductor and lead alto saxophonist with the Juno nominated Maritime Jazz Orchestra.  The nineteen piece ensemble recorded three albums featuring the music of jazz icon Kenny Wheeler as well as putting on concerts and clinics across Nova Scotia and New Brunswick.   Over the years, Greg has performed with a wide array of musicians in varied musical settings including jazz, R&B and music theatre. Currently you can find Greg shaping the minds and sounds of tomorrow as an Associate Professor of music at St. F.X. University in Nova Scotia.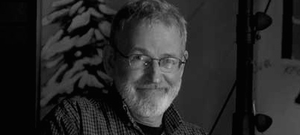 Dave Pos - In Dave's world, you may as well immerse yourself completely if you stick a toe in. His passion for music led him to a long career of working with young students, both as a teacher and as a school band director, and though he and his wife have since retired from teaching, they have nevertheless managed to pass the torch to their two daughters, who are currently studying music in university. Dave keeps himself busy these days by playing piano for diners at Liscombe Lodge, sacred music for the Pictou United Church, and gigging regularly with Working Class.
"I see my life in terms of music." – Albert Einstein.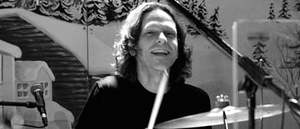 Brian Steeves -  When Brian was three years old he encountered his first snare drummer in a marching band, and without hesitation, turned to his parents and declared "I want to be a drummer." It was within music, and not his studies, that Steeves grew to value discipline and hard work. That was were he discovered the groove, and decided to sit in it for life. It provided a language which opened doors never before visible to him. There was a lifeblood in music he found no where else. To this day, Maude Burbank — Steeves' first music teacher — and R&B are to blame for his obsession with sound. Both drummer for and business manager of Working Class, Steeves thrives on the behind the scenes aspect of the industry, and frequently finds himself surrounded by wonderful people who help get musicians on stage to make some magic. One of the founding members of the original band during the 70s, Steeves says a main reason for reuniting was so they could get down and funky, playing the music they've always loved.

Kenny Stewart - 
Kenny's love of music was instilled via the traditional Irish and Scottish tunes which played constantly throughout his childhood home. As soon as he was able, he scored a job at the local music store on Main street in Antigonish, where he quickly sussed his way around PA systems and a variety of instruments. Over the years he was soundman for a variety of local bands, while also playing in his share of maritime groups. Kenny's range of experience within the industry has helped him develop what it takes to create a quality stage sound in a range of spaces. The past number of years he's been working solely with Working Class, becoming a solid and critical member of the band.