Hey folks, here's the music video for our new hit single "Home Again".
This song is dedicated to anyone who's ever had to leave home to find work.
If you're that person, this song's for you!
Thanks for stopping by! Check out the site, find out when we're playing next,
leave a message on our blog page, listen to the music, and if you have and if you have a
question, just ask :)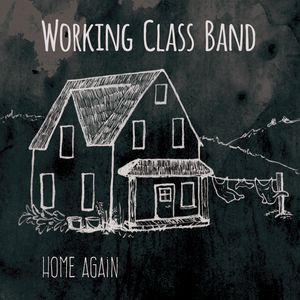 Check out our new CD "Home Again" in the Music Store.  The
title track has been played on radio all over the world in areas
such as South America, Asia, India, Australia, the UK, USA, and
even here in Canada.  Listen to the free samples & let us know
what you think!


A Little About Us:
Nominated for two East Coast Music Awards in the Blues & Soul categories, as well as a
Music Nova Scotia Award nomination for Blues Recording of the year.
Working Class is a Soul/R&B/Blues band based in
Antigonish, Nova Scotia. The band consists of a diverse
group of musicians who can play almost any style: thanks to
a solid rhythm section, a veteran sax player and two versatile
vocalists. The band has played hundreds of dances,
weddings, and other events all over Nova Scotia including
the 2018 New Glasgow Riverfront Music Jubilee and The
Closing Ceremonies for the 2018 Special Olympics National
Summer Games. Working Class placed in the top ten for
Nova Scotia in the 2017 CBC Searchlight Competition.

The set list contains classic blues, R&B, and reggae songs,
as well as original material. Working Class has recorded five
albums to date: Is This Love (1999) and Movin' (2006),
Restless 2012, Live & In The Studio (2013) and Home Again
2014. The video for the title song "Home Again" has had over
3600 views on youtube.
----------------
Press Quotes:
great listening and dance album and Atlantic Seabreeze gives this album very high ratings.
Listeners will love this album. – 
www.AtlanticSeabreeze.com
Restless…performed by a band that's as tight as a stopper knot yet loose enough to allow
the individuals room to solo. - David Farrell (
www.NewCanadianMusic.ca
)
This is exactly the kind of band I would love to discover on a Friday night out. They have
a strong arsenal of instruments and a versatile style. Influences of Reggae, Swing, Soul,
and R&B come through strong. The songs are full of great hooks and slick licks, and their
small horn section really brings a different element.